Abalone | Stone Information, Healing Properties, Uses All Entries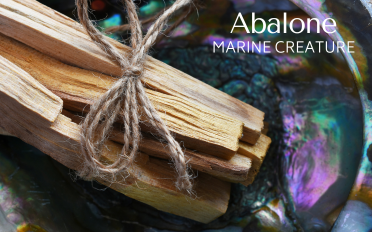 Abalone shells are known for their iridescent and colorful appearance, making them popular in various decorative and jewelry-making applications. These shells are produced by sea snails of the Haliotidae family, commonly found in coastal waters around the world. The interior of the shell is lined with mother-of-pearl, which is composed of calcium carbonate and protein.
The coloration of the abalone shell is a result of its intricate microstructure, which reflects light in a unique way. The shell's surface contains a layer of tiny, overlapping platelets that create a prism-like effect, causing light to refract and produce a range of colors. The coloration can vary depending on the species of abalone, with some exhibiting vibrant hues of blue, green, and purple.
Abalone shells have long been used by various cultures for their spiritual and healing properties. In traditional Chinese medicine, abalone shells are believed to have a cooling effect on the body and are used to treat conditions such as fever and inflammation. In Native American cultures, abalone shells are used in smudging rituals to cleanse spaces and promote positive energy.
Aside from their cultural significance, abalone shells also have practical uses. Due to their durable and heat-resistant properties, they are used in the construction of musical instruments, such as guitars and ukuleles, as well as in various industrial applications. Overall, abalone shells are a fascinating and versatile material that have been prized for their beauty and utility for centuries.
Do not use crystal healing practices in place of your normal medicine/healthcare.