New Large Tongue Drums All Entries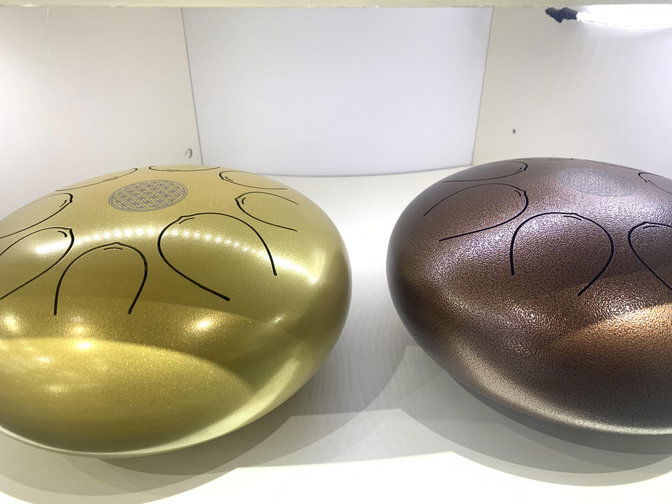 Our new tongue drums are the largest ones we carry in our store, amplifying deep rich tones with a hallow interior. The center of the tongue drum exhibits the symbol of the Flower of Life, making it a perfect companion for meditation and self-care.
The Aztecs created the first known Tongue drum calling it a log drum/tone drum. This form of drum has been around for awhile as these wooden creations are said to sound strikingly similar! The Slit Drum is also a similar instrument with a history of African origin.
The "Keys" on the tongue drums carry the shape of a tongue, hence the given name. These instruments are very easy to play and require no prior musical skill to enjoy the benefits. This drum can give you the power to harness the musical energies to your liking, often used for meditative and relaxing purposes. The keys on the drum carry the shape of a tongue, but what about the symbol of the Flower of Life in the center?
This symbol is believed to represent a cycle of Creation where life comes from one source and is said to be the most significant and sacred patterns in our Universe.
What is included:
You get the steel tongue drum, mallets, and a purple, padded and lined backpack/ bag to protect your investment and safely enjoy your drum anywhere.
Feel free to stop by the Gallery and see our Sound Healer Kaitlin!