Aquamarine | Stone Information, Healing Properties, Uses All Entries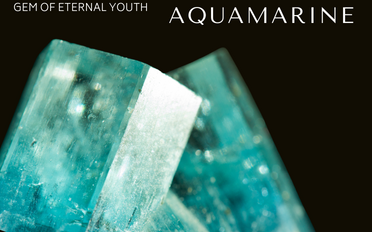 Aquamarine is a beautiful blue-green gemstone that is prized for its striking color and durability. It is a variety of the mineral beryl, which also includes emerald and morganite. Aquamarine's name is derived from the Latin words "aqua marina," which means "water of the sea," a reference to its stunning blue-green color.
Aquamarine is typically found in pegmatite formations and is often associated with other minerals such as tourmaline and spodumene. The gemstone is valued for its clarity and transparency, which allows light to pass through it and create a dazzling sparkle. It is often cut into faceted gemstones to showcase its beauty, but can also be found in cabochons and other shapes.
In addition to its aesthetic appeal, aquamarine is also believed to have many metaphysical properties. It is said to promote calmness and clarity, and to help with communication and self-expression. Aquamarine is also believed to enhance intuition and spiritual awareness, making it a popular stone for meditation and other spiritual practices.
Aquamarine is found in many parts of the world, including Brazil, Madagascar, and the United States. It is a relatively hard gemstone, with a hardness of 7.5 to 8 on the Mohs scale, making it durable enough for everyday wear. Whether used for its beauty or its metaphysical properties, aquamarine is a stunning and versatile gemstone that has captured the hearts of people around the world.
Do not use crystal healing practices in place of your normal medicine/healthcare.