Calcite Mineral | Stone Information, Healing Properties, Uses All Entries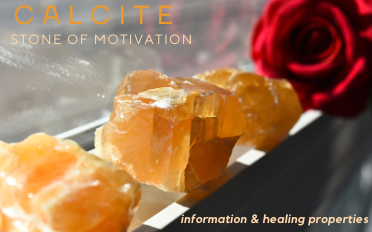 Calcite is a mineral that is found in a wide variety of geological settings. It is a carbonate mineral with the chemical formula CaCO3, and is one of the most common minerals on Earth. Calcite is often found in sedimentary rocks such as limestone and marble, as well as in hydrothermal veins and other geological formations.
Calcite is prized for its unique physical and optical properties. It has a hardness of 3 on the Mohs scale, which means it is relatively soft and can be easily scratched by harder materials. It also has a characteristic rhombohedral cleavage, which means it breaks into rhombic fragments. Calcite has a refractive index of 1.49, which is relatively low compared to other minerals, but it has a high birefringence, which means it can split light into two different rays.
Calcite is used in a wide range of industrial applications, including as a raw material for the production of cement, as a flux in the production of iron and steel, and as a filler in plastics, paints, and other products. It is also used in the production of lime and as a soil conditioner in agriculture.
In addition to its industrial uses, calcite is also highly valued as a decorative stone and as a gemstone. It is often polished and used in carvings, sculptures, and other decorative objects. It is also used as a gemstone in jewelry such as rings, pendants, and earrings.
Calcite is found in many locations around the world, including the United States, Mexico, Brazil, and China, among others. Its wide availability and unique properties make it a versatile and valuable mineral in many different industries and applications.
Do not use crystal healing in place of your normal medicine/healthcare.