Amber | Stone Information, Healing Properties, Uses All Entries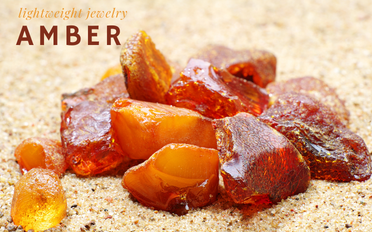 Amber is a fossilized resin that has been prized for its beauty and rarity for thousands of years. It is formed from the sap of ancient trees and is found in many parts of the world, including the Baltic region of Europe and the Dominican Republic.
Amber varies in color from a pale yellow to a deep orange or brown, and can be translucent or opaque. The color and clarity of amber depend on the age of the fossil, with older pieces typically being darker and more opaque.
In addition to its aesthetic qualities, amber is believed to have a number of spiritual and healing properties. It is said to promote clarity and calmness, and is often used in meditation and other spiritual practices. Amber is also believed to have a positive effect on the immune system, and is sometimes used to treat respiratory infections and other illnesses.
Amber has been used for a variety of purposes throughout history. In ancient times, it was highly valued for its rarity and believed to have magical properties. It has been used in jewelry making for centuries, and is still a popular choice for pendants, beads, and other decorative objects.
Overall, amber is a fascinating and beautiful gemstone that has been prized for its rarity and beauty for thousands of years. Whether you are drawn to its warm, rich color or its purported healing properties, amber is a stone that will warm your heart.
Do not use crystal healing practices in place of your normal medicine/healthcare.