Bornite | Stone Information, Healing Properties, Uses All Entries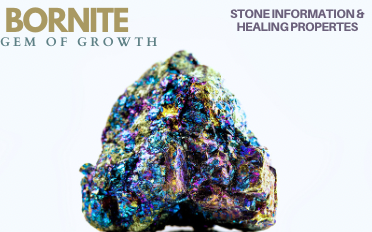 Bornite is often found in hydrothermal veins and is associated with other copper minerals such as chalcopyrite, tetrahedrite, and enargite. It is also found in some porphyry copper deposits and as a secondary mineral in some copper deposits.
Bornite is used primarily as an ore of copper. It has a relatively low copper content, typically between 63% and 69%, but because of its unique colors, it is also used as a gemstone and in decorative objects. Bornite is often cut into cabochons or used in inlay work in jewelry, and is also used in sculptures and other art objects.
Because of its association with copper deposits, bornite is often used as an indicator mineral in exploration for copper deposits. It is also studied by geologists and mineralogists to better understand the processes that form copper deposits and the properties of copper minerals.
Do not use crystal healing in place of your normal medicine/healthcare.