Citrine | Stone Information, Healing Properties, Uses All Entries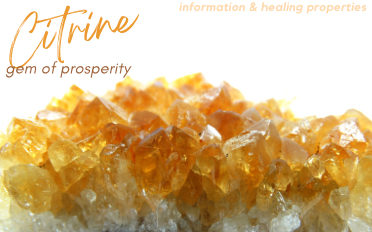 Citrine is a yellow to golden-brown colored variety of quartz mineral. It is found in various locations around the world, including Brazil, Madagascar, and the United States.
Citrine is formed through a combination of geological processes, including the heating of amethyst or smoky quartz, which causes the iron in the crystal lattice to oxidize and produce the characteristic yellow color. It can also be found in nature as a result of hydrothermal activity.
In terms of stone information, citrine has a hardness of 7 on the Mohs scale, which makes it relatively hard and durable. It has a vitreous to slightly resinous luster, and a specific gravity of 2.65. It is often found in crystal form, but can also be found in massive or granular form.
In terms of healing properties and capabilities, citrine is said to have a number of benefits. It is believed to promote a sense of joy and positivity, and to help individuals overcome negative emotions such as depression and anxiety. It is also said to aid in the manifestation of abundance and prosperity, both in the material and spiritual realms.
Citrine is also thought to have a number of physical healing properties. It is said to aid in digestion and metabolism, and to support healthy circulation. It is also believed to help with issues related to the thyroid gland and the endocrine system.
Overall, citrine is a beautiful and versatile gemstone with a number of potential healing properties and capabilities. Whether you are drawn to its sunny yellow color or its uplifting energy, it is a stone that is definitely worth a chance in your home.